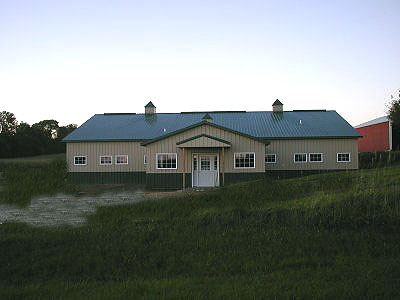 The Lucky Dog Lodge is entirely family owned and operated. We provide loving care and attention for your best friend, in a secure, clean, state-of-the-art facility.

Member American Boarding Kennel Association

Member Association of Pet Dog Trainers

Member National Labrador Retriever Club

Licenced and Inspected by US Department of Agriculture
---
How The Lucky Dog Lodge came to be:
The dream of building the Lucky Dog Lodge began when we were looking for a suitable place to board our beloved labradors. They are members of our family and several are on special diets as well as one who needs medication several times every day. In our search for a vacation facility for them, we came up empty. The facilities we looked at were clean and safe, but they didn't offer the one on one attention that we desired. Most didn't offer much exercise for their boarders, and any medication or special diet issues were a giant headache. I told my husband that we should open a doggie hotel, where dogs could be treated like family members when on vacation; he was silly enough to agree and the dream was born.
We have created an environment where pets can receive the care and attention they are used to and crave; where they can exercise inside or out, play games and receive lap time to their hearts content; where individualized loving care is the norm, where safety and cleanliness are side by side with pampering and petting. Daily activities include training, exercise, petting, cookie breaks ... all included in our standard rate. This is the kind of facility where we would choose to board our own pampered pets!
Please come meet us. Visit our state-of-the-art facility and see the care that we lavish on our guests. We look forward to meeting you.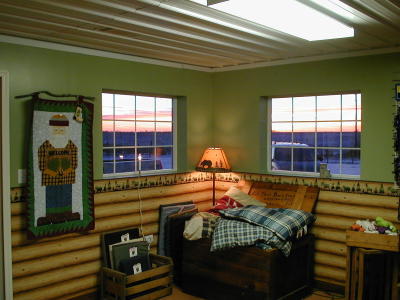 ---
In order to really enjoy a dog, one doesn't merely try to train him to be semihuman.
The point of it is to open oneself to the possibility of becoming partly a dog.
- - - Edward Hoagland
---
At the Lucky Dog Lodge, we treat your pet like a member of the family. Our priority is the happiness and safety of each guest. Rest assured that your pet will have an ideal vacation stay, enjoying our luxurious facilities and peaceful rural setting. Your companion is in caring and capable hands.