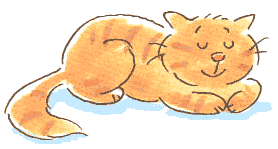 Cats

| | | | |
| --- | --- | --- | --- |
| Facilities | Cuisine | Preparing | Rates |
| | | | |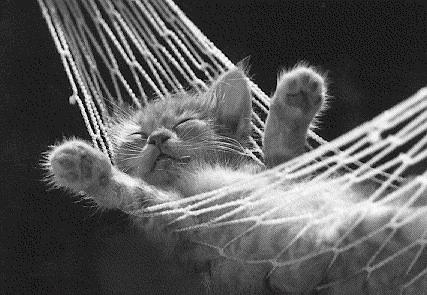 Kitty Kastle
The Lucky Dog Lodge provides extraordinary facilities and activities selected to enhance your kitty's vacation. Every feature of our Kitty Kastle was carefully designed to ensure that your feline friend has a stimulating yet relaxing vacation. Our kitty activity program includes brushing, treats and playtime, but we let kitty take the lead in interacting with us. We know that every cat is a unique individual with his or her own personality, and we welcome your special requests. Our Kastle has ample natural light, and windows that view our special bird activity center - live kitty TV!
In the unlikely event of an emergency, your usual veterinarian will be contacted first. We have a veterinarian available "on-call" 24 hours a day for added safety.
Please take special note of the section on preparing your cat for his or her vacation with us.
Sorry, but we do not accept females in heat. No exceptions.
---
"Women and cats will do as they please, and men and dogs should relax and get used to the idea." -Robert A. Heinlein

---
At the Lucky Dog Lodge, we treat your pet like a member of the family. Our priority is the happiness and safety of each guest. Rest assured that your pet will have an ideal vacation stay, enjoying our luxurious facilities and peaceful rural setting. Your companion is in caring and capable hands.